The iconic city of Spanish tourism, Benidorm, houses the construction of a new skyscraper called Delfín Tower. The new building stands out for its sail-shaped design, as well as its location on the beach.
Eiffage Infraestructure has been hired by UTE Coast Inmoprom SLU and Edificaciones Alcudia SL to carry out the construction of the concrete structure of the new skyscraper. To do so, 1,450 cubic meters of concrete have been supplied to be used in the concreting of the building's foundation slab.
The Delfín Tower is made up of 23 floors and 95 meters high. Its structure is expected to be completed next week and a symbolic act of placing the flag at its highest point will be held.
To transport the concrete, Eiffage infraestructuras  has used about 15 trucks that made more than 12 trips each, all of this to achieve the completion of the foundation of the tower.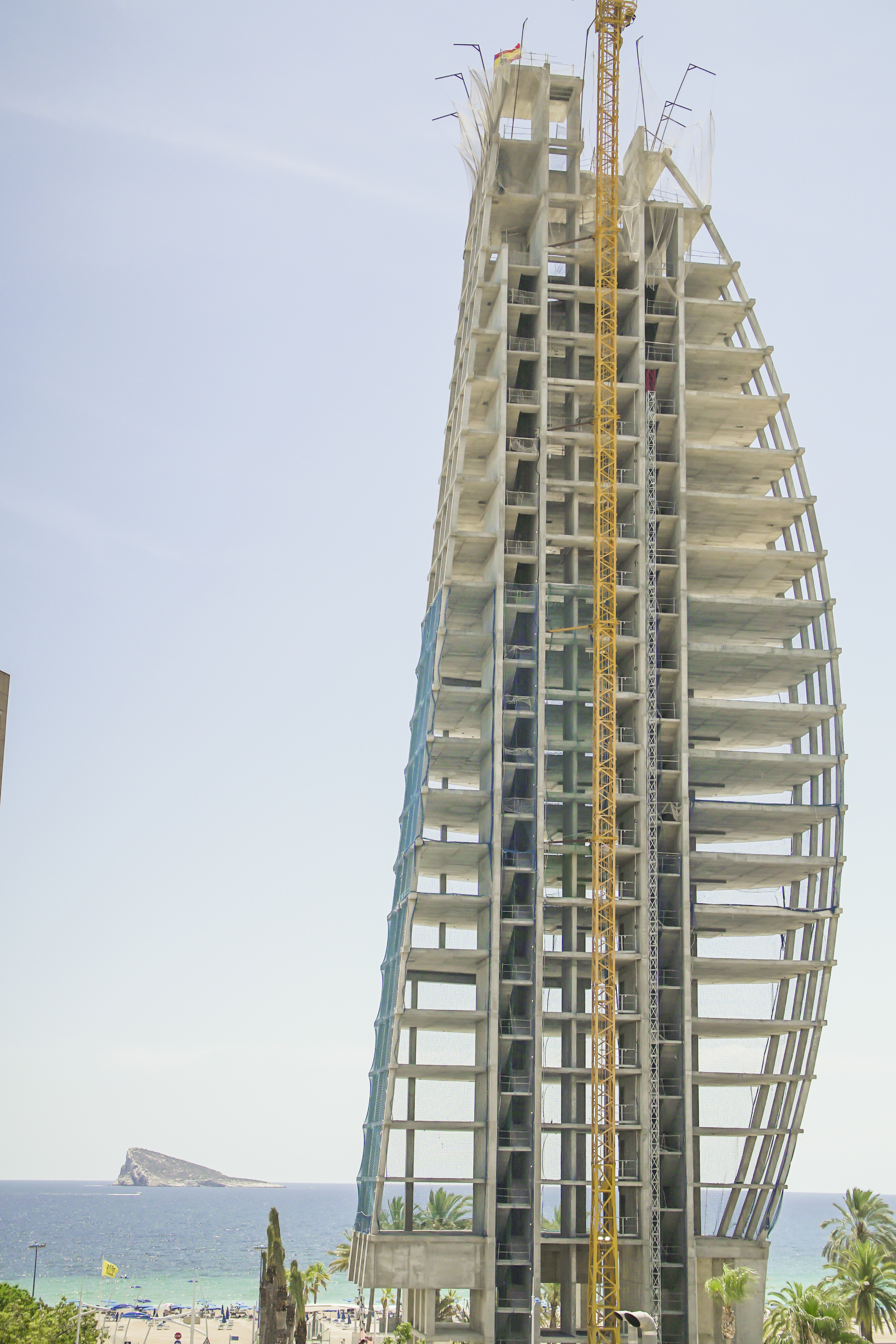 With a construction of 7,200 square meters, Delfín Tower houses a total of 44 luxury and quality homes. According to Goya Real Estate sources, due to the success of the sale of the flats, about 43% of the development has already been sold. Among them, the most expensive apartment in the building and the most expensive in the history of Benidorm! A house that occupies the entire 16th floor of the building and which has been sold for 2,081,000 million euros.
The prices of the other homes are between 707,000 euros and 1,500,000 million euros. The building also has common areas with exclusive services such as an outdoor pool of 350 square meters with sea views, gym, indoor pool, paddle tennis court and parking.
The intention is to start handing over keys from 2021.