A well-informed company, seeking to achieve Zero Risk. Completely safe projects is our main prevention objective to care for our highest value asset: our employees.
Zero risk, our prevention goal.
If you believe that a project is by nature synonymous with hazards, now is the time to change your mind. At Eiffage, a project is 100% safe. And our goal is to ensure the highest level of protection for all of our employees. Awareness campaigns, training, safety audits, mobile apps, innovations … We are doing everything possible to achieve "zero risk".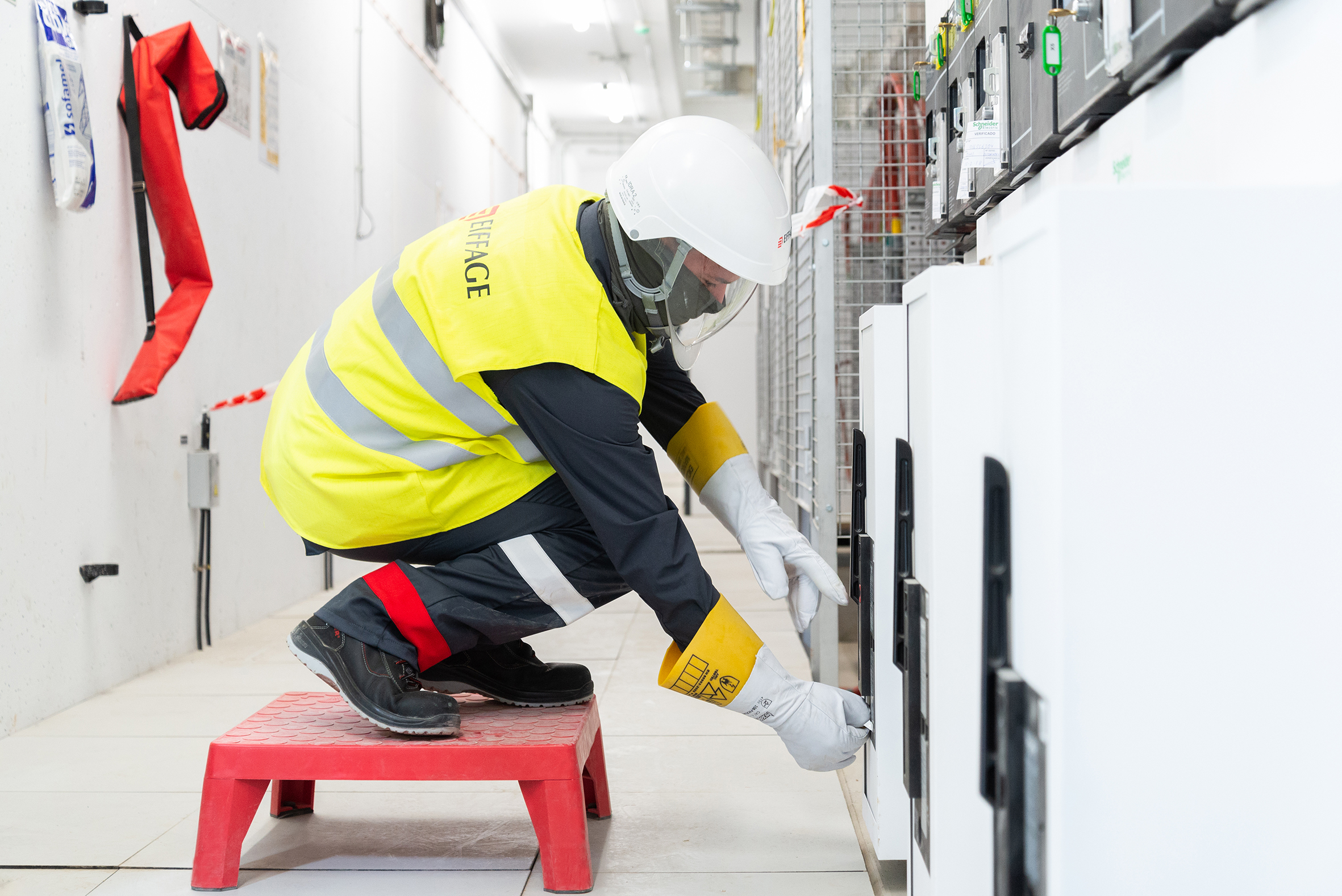 "Ensuring

employee

health and safety

is still our

greatest priority

."
Benoît de Ruffray.
Chairman-CEO of Eiffage
Mobile phones, data and artificial
intelligence at the service of prevention.
Each of the Group's divisions has developed its own approach to workplace safety and prevention based on big data and artificial intelligence (AI) data.
This innovative approach includes three mobile apps to manage risk prevention and help improve the response capacity: Safety Force, Easy and Final Safe.
They facilitate the notification of anomalies and identified risks and facilitate data processing, helping local operators with decision-making.
Innovating to protect our employees.
Eiffage innovates to provide better protection to its employees, both in terms of risks that are covered and the development of safety equipment.
In this latter area, for example, the Group has developed the Ironhand® robotic glove, in partnership with the Swedish company Bioservo Technologies AB, which has already been tested and approved internally. Designed to mechanically amplify the hand's natural strength, this active exoskeleton can be used at all workstations that put strain on the hand and wrist. This is to prevent musculoskeletal disorders (MSD) in the hand and to promote the integration or return to work of disabled people.
Our
"Easy" mobile app
is a tool designed by operations personnel for operations personnel. It facilitates the completion and processing of management safety inspections. Managers immediately share best practices and report imperfect or hazardous situations, with comments and photos."
Patrick Colin
Director of Quality, Safety and the Environment Eiffage Énergie Systèmes